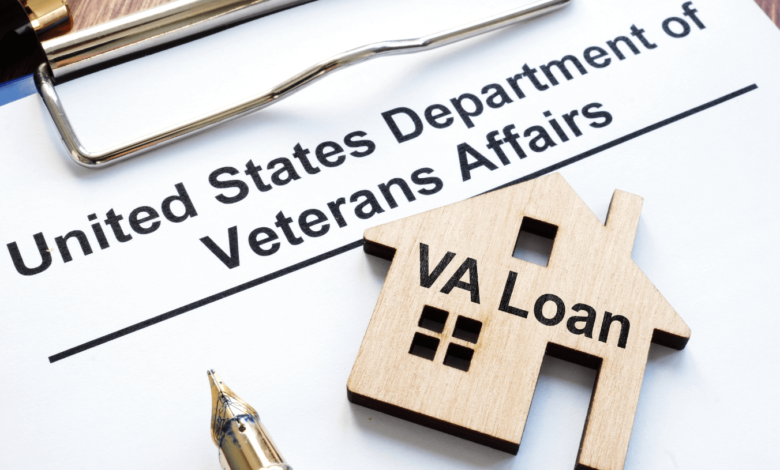 Loan
Learn All About What is VA Loan
For many veterans and active-duty service members, loans make the dream of homeownership possible. These unique mortgage options provide numerous advantages, but what exactly is a VA loan? In this comprehensive guide, we'll delve into the world of what is VA loan is, exploring its benefits, eligibility criteria, application process, and much more.
Understanding What is VA Loan
VA loans, short for Veterans Affairs loans, are specialized mortgage programs designed to assist veterans, active-duty service members, and specific National Guard and Reserves members in achieving their homeownership goals. These loans are guaranteed by the U.S. Department of Veterans Affairs, making them an attractive and affordable financing option for those who have served their country.
Who Qualifies for a VA Loan?
Eligibility Requirements
To qualify for a loan, individuals must meet specific eligibility criteria, including:
Serving a minimum period of active-duty service, typically 90 consecutive days during wartime or 181 days during peacetime.
Serving in the National Guard or Reserves for at least six years.
Meeting credit and income requirements.
Obtaining a Certificate of Eligibility (COE) from the VA.
Spouses and VA Loans
It's important to note that surviving spouses of veterans who died in service or due to service-related injuries may also be eligible for VA loans.
Advantages of VA Loans
No Down Payment Required
One of the most significant advantages of VA loans is that they often do not require a down payment.
Competitive Interest Rates
VA loans typically offer competitive interest rates, which can result in lower monthly mortgage payments compared to conventional loans.
No Private Mortgage Insurance
Unlike conventional loans, Loans do not require private mortgage insurance (PMI), reducing homeownership costs.
Flexible Credit Requirements
Loans tend to have more flexible credit requirements, making it easier for veterans with less-than-perfect credit histories to qualify.
The VA Loan Application Process
Obtaining a Certificate of Eligibility
Before applying for a loan, veterans must obtain a Certificate of Eligibility (COE) from the VA. 
Choosing a Lender
Once the COE is obtained, veterans can select a VA-approved lender to initiate the loan application process.
The Appraisal and Inspection
The property purchased with a loan must undergo a VA appraisal and inspection to meet the program's standards. Read more…
Closing the Loan
After approval, the closing process involves signing the necessary paperwork and finalizing the loan details.
Frequently Asked Questions
1. Can I use a VA loan multiple times?
In most cases, veterans can use their loan benefit multiple times as long as they meet the eligibility criteria.
2. How do VA loan interest rates compare to conventional loans?
Loan interest rates are often competitive and can be lower than those of conventional loans.
3. Is there a maximum loan amount for loans?
Yes, loans have maximum loan limits, which vary by location and are subject to change.
4. Can I refinance my existing mortgage with a loan?
Veterans can refinance their current mortgage with a loan through programs like the VA Streamline Refinance (IRL).
5. Are loans available for condominiums and mobile homes?
Loans can be used to purchase condos and certain types of manufactured homes, provided they meet VA requirements.
Conclusion
In conclusion, What is VA loan is a valuable resource for veterans and service members seeking homeownership. With benefits such as no down payment, competitive interest rates, and flexible eligibility criteria, these loans can make the dream of owning a home a reality for those who have served their country. If you are eligible, don't hesitate to explore loans opportunities.