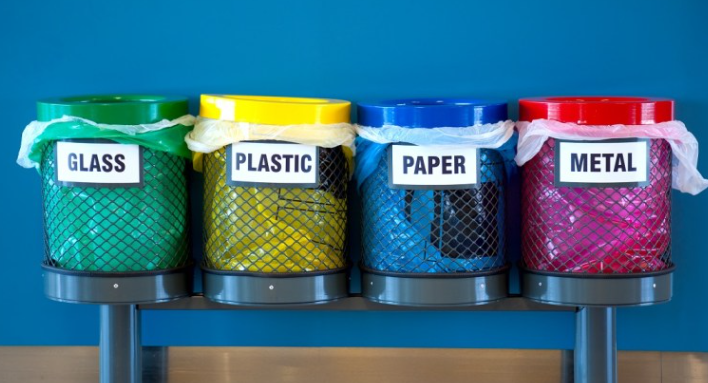 Business
The ABCs of Plastic Recycling: A School Kid's Guide
Hey there, fellow kids! I'm Kai, a primary school student in sunny Singapore. Today, I'm excited to share with you something that has become a big part of my life – plastic recycling. Believe it or not, we kids can make a massive difference in our world, and it all begins with understanding the ABCs of plastic recycling.
A is for Awareness: Understanding the Plastic Problem
We all have our favourite plastic toys, enjoy drinks from plastic bottles, and carry our lunch in plastic boxes. But did you know that not all plastic gets recycled? In fact, in our little red dot, Singapore, only 4% of plastic waste was recycled in 2019. The rest ended up in the Semakau landfill or was incinerated, contributing to air pollution. When I discovered this, I was shocked and knew I had to do something about it.
B is for Bottles (and other plastics): Knowing What to Recycle
Here's a fun fact: not all plastics are created equal. Some can be recycled, while others can't. Here's a simple guide to help you identify:
Plastic bottles (like our water bottles) – Yes, they're recyclable!
Plastic bags and wrappers – Nope, unfortunately, they can't be recycled.
Clean plastic containers (like our lunch boxes) – Yes, they can be recycled!
Dirty or soiled plastics – No, they're not suitable for recycling.
Remember, before you recycle, always rinse your plastics to remove any food or drink residue. This keeps the recycling process clean and efficient.
C is for Collection: Where to Recycle
In Singapore, we're fortunate to have recycling bins in every HDB block and condo. These blue bins are where we can drop off our recyclable plastics. My family and I make it a habit to collect all our recyclable waste and drop it off at the bin once a week. It's like a mini adventure!
D is for Doing Your Part: Becoming a Plastic Recycling Hero
Now that you're equipped with the ABCs of plastic recycling, it's time to put them into action. Begin by reducing your plastic use. For instance, can you bring a reusable water bottle to school instead of buying a new one every day? Or use a lunch box instead of disposable containers?
Following that, recycle the plastics you do use. Remember our ABCs – Awareness, Bottles, and Collection. And don't forget to rinse!
Lastly, spread the word! Share what you've learned about plastic recycling with your friends, family, and teachers. Together, we can make a significant difference.
E is for Everyone: We Can All Make a Difference
Plastic recycling isn't just for adults. We, as kids, can play a big part too. And guess what? It's not just good for the environment; it's fun too! I've made it a game to see how little plastic I can use each week and how much I can recycle.
F is for Future: Protecting Our Planet
By recycling plastic, we're not just cleaning up our surroundings; we're also protecting our future. Each piece of recycled plastic means less pollution in our air and oceans. It's our small way of ensuring that our beautiful Earth remains healthy and vibrant for generations to come.
Conclusion: Join Me on the Plastic Recycling Adventure
So there you have it, the ABCs (and D, E, F!) of plastic recycling. I hope my journey inspires you to start your own. Remember, every piece of plastic we recycle is one less piece that ends up in our landfill or oceans. So let's do our part and become plastic recycling heroes!
When it comes to plastic recycling, every little bit helps. Together, we can make a big difference for our beautiful city of Singapore, and for the world. Let's join hands and get recycling, friends!